Disaster Recovery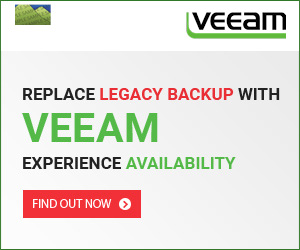 According to the Department of Trade & Industry, 70% of companies that encounter a significant loss of data go out of business within a year. This simple fact shows just how important it is to have robust and well-defined disaster recovery and business continuity plans in place. We can help you to create a full Disaster Recovery plan that ensures the continuity of your I.C.T. systems.
We'll define with you the two important metrics in this process, Recovery Time Objective (RTO) and Recovery Point Objective (RPO). By defining these objectives, we can determine the system and the process required; RTO can be within a 15 minute window with standby replicas of your servers and PCs if required. RPO will determine the frequency of your backups (daily, twice daily, or hourly) and thus how much data you may lose in the process of recovering to the RTO specified. We leverage the Veeam Platform to provide the recovery time that you decide is right for your business, from cold standby replication to always-on enterprise solutions. Virtualisation has made Disaster Recovery an affordable and reliable enabler for organisations of any size to take advantage of virtual disaster recovery solution, ensuring guaranteed business continuity during a critical outage.
By leveraging our Disaster Recovery platforms, organisations can achieve enterprise class service levels and total peace of mind that their systems and data can be recovered and accessed quickly in the event of a disaster.